A Message from Rich: "I am among the lucky ones."
Rich shared these photos and wrote: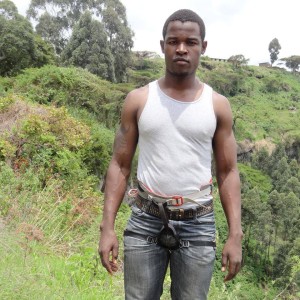 "Yes I am among the lucky ones. I decided to share these pictures as an expression of the appreciation i feel in my heart for all the passengers Friends Ugandan Safe Transport has helped to get freedom. Look at me am lucky, happy and now more hopeful."
---
Please donate to Friends Ugandan Safe Transport Fund so we can continue to help LGBTQ people like Rich leave the dangers they face in Uganda and find new lives in more welcoming countries.
Click the button to the left to use PayPal or a credit or debit card.
To send a check see this page.
Thank you!