Good (and bad) news from Uganda – an update – September 15, 2020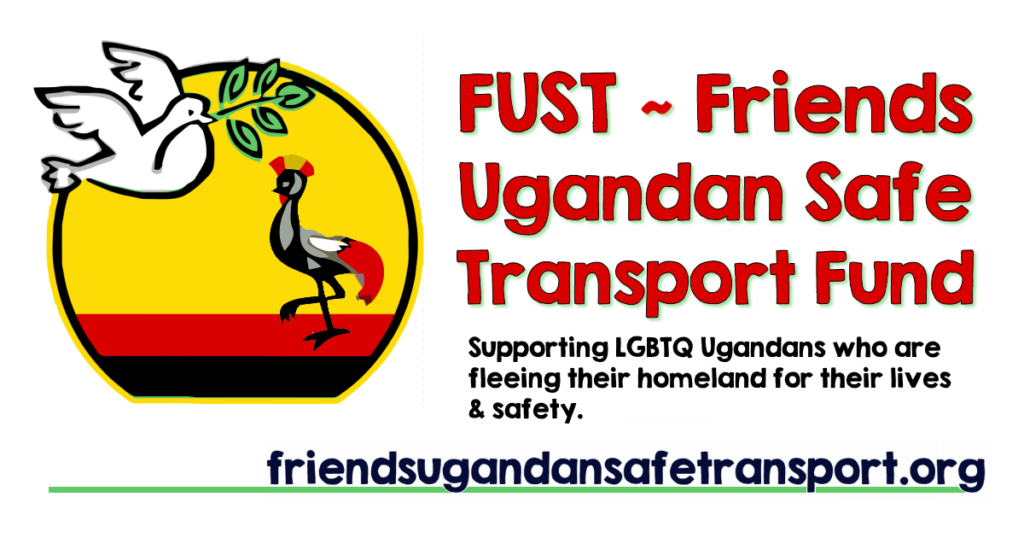 Good (and bad) news from Uganda. After months of backlog, everyone that Friends Ugandan Safe Transport had waiting is now out and safe! We can hardly believe it, and we have some debts, and we are sure there will be more, but at least we can have an interim celebration.
Except….
The conductor who worked on these rescues, after the last 20 got out, quite literally collapsed. He is in the hospital, diagnosed with BOTH bacterial meningitis and pneumonia!
Fortunately, both are treatable. We spoke with him, and after a rough week he is in surprisingly good spirits.
So FUST has medical bills! The only other thing we use FUST money for besides the direct transport costs is medical care for our conductors. For without them and their extraordinarily courageous work, there is no FUST. We have lost conductors previously, and do not want to lose one more.
Please consider giving generously. Funds can either go directly to the Olympia Friends Meeting earmarked FUST, or through the FUST PayPal account (which also goes through the Meeting.
See: http://friendsugandansafetransport.org/donate/

For the record, 2281 people are now out of harm's way, transported out by brave transporters who are supported by funds donated to FUST.