OB's story – "So a mob organized and stormed the police post, they wanted to lynch us."
Am OB. On August 12th we were arrested with my boyfriend KY we were taken to police and held for 3 days, so how news made it to the radio station that two gay boys have all along been in police cells but not yet presented to the court (which is common in Uganda.)
So a mob organized and stormed the police post, they wanted to lynch us. These included thugs, organized gangs, Boda-Boda men etc, the Police officer in charge realized that the situation was running out of hand, and somehow he didn't want to be responsible for our death, so he released us and told us to run and hide.
Using the behind door we run out and disappeared in the bushes where we stayed for 2 days.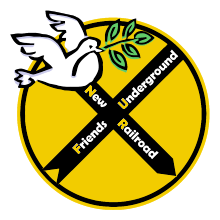 I gathered myself in the night of the second day to make contact with people who can help. I went to a phone booth and called GM who had also been looking for us because he heard it on the radio. So GM asked me to disclose location, and then another Organization which was giving support arranged to pick us up. Since everything about our plight was known, late T arranged our escape from Uganda.
I am now settled in Kigali Rwanda where am working as a plumber. Am more free and this couldn't have been possible without the support through FNUR.
##
Please make a donation to support the work of Friends New Underground Railroad so that we can help other people like OB.
http://friendsugandansafetransport.org/donate/
Thanks!
Download a PDF version of OB's story here.