"It's Even Worse For Our Trans Brothers and Sisters" – A Story, An Update and An Appeal
  A message on 05/04/15 from a Ugandan leader/conductor: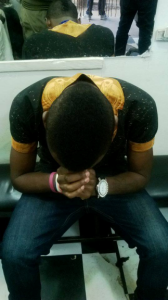 Believe me you, with or without a working anti-gay law Uganda isn't home to the gays. The locals take the law in their own hands to ensure that no known Ugandan is alive or living in peace. 
Many Ugandans think that if you are gay, you must be mental disturbed, evil, living with HIV/AIDS, a monster or a born criminal. The Ugandan government has done nothing to change the minds of people towards the gays. No wonder that several times when the gays are attacked, the law never takes its course. The gays have nowhere to run to in Uganda and all they can do is to flee the unforgiving treatment in Uganda.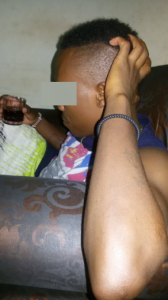 If you are gay and open within Uganda, you must be living in the city, having enough security, well connected locally and internationally, traveled and exposed, protected and well-off. That way, you won't be attacked because the Ugandan government knows that if you are attacked the International community will pass the blame onto the Ugandan government for failure to protect you but even still, you must know where to hang or live. Still you are not free, you can't walk the streets freely or even getting a rental can be so hard. Uganda isn't welcoming or a home to the gays. 
It's even so worse for our trans-brothers and sisters, a little mistake can expose them. Many trans people are living in hiding, can't be free and every day they are at risk of being exposed, attacked and even killed. They live a life of total lack of access to opportunities.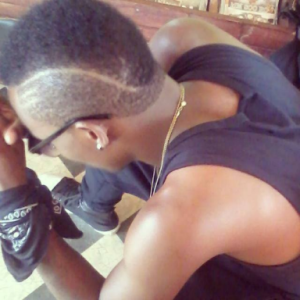 That's why when we opened our doors to help more transgenders flee, the number has been overwhelming. We have been having 38 transgenders on the waiting list in one month another 17 has begged and begged us to help them flee so they can start another life in another country.
We have 31 trans men and 24 trans women. It's upon this background that am appealing to you to help us help our trans brothers and sisters flee.
Best regards  
H
A 05-12-15 Update:
After they were in hiding for well over a month and the situation was getting more and more critical for them, a transporter agreed to allow this conductor a short-term debt in order to move these 55 transgender people across a border to another country where they would be aided in finding new home countries to begin new lives.  So this conductor group in Uganda now owes the transporter $52 x 55 = $2,860.00, and there was already a debt of $1359.30 to him for others transported in emergencies. So they need us to raise $4,219.30 to pay off their debt.
Another conductor we work with – in another part of Uganda – has had 16 lesbian nursing students in hiding, and we are sending money to transport 4 of them today, leaving 12. So we need to raise $2,220.00 to transport them out of Uganda.
Please help!
Make a donation (CLICK HERE) to help us raise this current need of $6,439.30, and please spread the word about this important work!
As you may have noticed, we changed our name to Friends Ugandan Safe Transport Fund. And in just over a year we have been in existence we have funded the cost of transporting 1065 people out of Uganda. Please support us to do more. The need is great.

Thank you!