I thought FNUR had nobody on the waiting list to flee from Uganda, and then… an end of the year surprise and an appeal.
Friends New Underground Railroad just had two whole days where we thought we didn't have any LGBT people in Uganda on the waiting list – i.e. waiting in hiding with conductors until there were funds to pay for transporting them out of the country to start their new lives.
Then we heard this morning that one of the conductors has 75 students in hiding. He sent us this to share:
Background Story to the 75
Dear friends,
As you might be already aware that we work in Uganda in the rural areas to serve the most at risk LGBTq persons. It should be put on record that on every special days and public holidays, opinion leaders, culture leaders, politicians, religious leaders, community leaders etc. get an opportunity to share their views on any current situation. When the parliament reinstated their will and support to get the HARDER Anti-Homosexuality Bill passed and signed into law, the leaders thought the parliament has wasted a lot of time in getting the job done. In fact the speaker of parliament wanted to get it passed before the Christmas break but there was no time.
It should be remembered that Uganda is going into general elections, and any member of parliament or leader who doesn't openly support the anti-gay bill is likely to face serious challenges. Even to the ruling party (NRM) the bill is a powerful political tool which will help them get votes (at least some because they always steal votes after all).
It should also be noted that this bill has a lot of support all over the country, and to many villagers it's their duty to fight, attack, kill, blackmail anybody suspected of being gay. Institutions are always threatened by leaders and administration to be closed, if they don't out, expose and suspend any suspected gay persons.
So during the Christmas holidays leaders didn't take any chances to lash out to the LGBTq persons, this sent waves of fear and panic among the LGBTq community and also the promise of the parliament to pass the bill and get signed into law before 14 Feb. 2015.
This is when some catholic schools and government institutions decided to out some students and expose them. Because most of them have been getting supplies like lubes, condoms, socialization, networking and are clients we work with, they ran to me for help. I worked with 5 local volunteers to verify each and every story, so those we judged as at extreme risk we accepted as our own as we pave for ways to get them out of Uganda. That's how the 75 ended up at our hide out.
Thanks and best regards.
H
---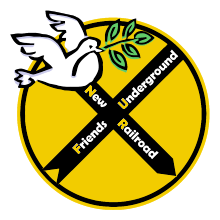 I asked for details and was sent the names and schools of these students. They range in age from 20 to 23 years old and include 3 transmen, 2 transwomen, 8 bisexual women, 5 bisexual men, and 62 gay and lesbian people.
In order for FNUR to pay for the transportation of these seventy-five young people who have recognized they must escape from the hatred, oppression and danger of their homeland to find a new home where they can truly pursue the possibilities where their dreams lead, WE NEED YOUR HELP.
And so, dear friends, we end this year with one more plea.
Thank you and happy new year,
Gabi Clayton
FNUR manager
P.S. It was still 2014 in the US in Pacific Time when I posted this but it is marked Jan. 2015.