Media Island Monthly Benefit Brunch with
FRIENDS UGANDAN SAFE TRANSPORT FUND
Every month Media Island teams up with another social justice organization to sponsor a benefit brunch so we can learn about each other's work. This month Media Island is teaming up with Friends Ugandan Safe Transport, which funds gay, lesbian, bisexual and transgender Ugandans who are escaping from that oppressive country where their lives are in danger simply for who they are attracted to or for their gender identity.
Sunday, December 6, 2015
11 AM to 2 PM
Media Island − 816 Adams St SE − Olympia, WA
wheelchair accessible from the alley behind the house
For more information call Gabi Clayton, FUST Manager, Co-Clerk, Peace and Social Justice Committee, Olympia Monthly Meeting – (360) 888-5291.
Or call Media Island, (360) 352-8526
http://friendsugandansafetransport.org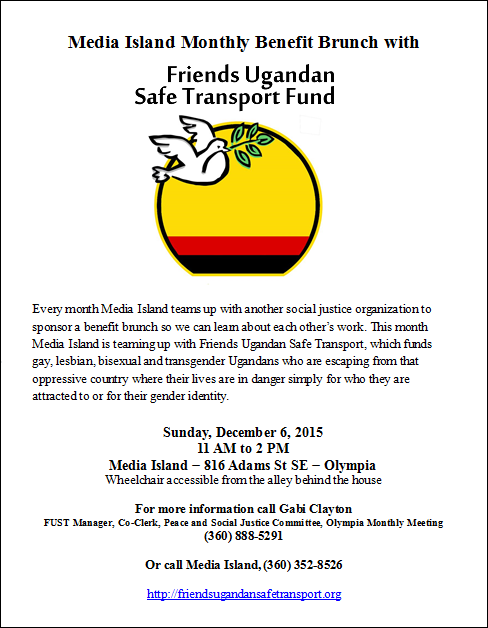 Download and print to share the flyer in PDF format.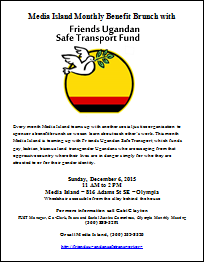 Download the flyer 4-up version (PDF):