BAD NEWS: Lawmakers hatch plan to reintroduce anti-gays Bill / MPs to pass gays Bill as Christmas gift to Ugandans / GOOD NEWS: EU court blocks gay asylum tests
Lawmakers hatch plan to reintroduce anti-gays Bill
SUNDAY, DECEMBER 7, 2014 | BY- MERCY NALUGO
"Fast-tracking the Bill. Some 256 MPs and ministers, including Ethics minister Simon Lokodo, have petitioned the Speaker demanding that the Bill be re-tabled. …

"… The ball is now in Kadaga's court to have the final say on MPs' signatures and have the Bill listed on the order paper as a matter of urgency as more MPs queue to append their signatures on the historic Bill."
More: http://mobile.monitor.co.ug/magazines/Lawmakers-hatch-plan-to-reintroduce-anti-gays-Bill/-/691254/2547332/-/format/xhtml/-/x0aj2wz/-/index.html
MPs to pass gays Bill as Christmas gift to Ugandans
By Isaac Imaka – Posted  Friday, December 5   2014 – Sunday Monitor
Photo cutline: "Gay activist Kasha ( in Purple shirt) consults during the court session that nullified the anti-homosexuality law. File photo"
"Kampala.
Members of Parliament have reignited the push for the reintroduction and passing of the Anti-homosexual Bill with calls to pass it as a Christmas gift for the people of Uganda."
"Raising a point of national importance, Kawempe North representative Latif Ssebagala, who described himself as a chief mobiliser of members of Parliament who cherish our values, norms and religious beliefs, said the legislators are ready to pass the Bill before the House adjourns for Christmas."
More: http://www.monitor.co.ug/News/National/MPs-to-pass-gays-Bill-as-Christmas-gift-to-Ugandans/-/688334/2545046/-/jwsxij/-/index.html
EU court blocks gay asylum tests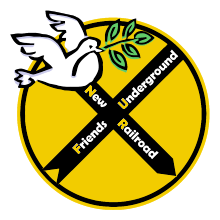 2 December 2014 Last updated at 06:51 ET
"Homosexual acts are illegal in many African countries, including Uganda
"Three men, including a Ugandan and one from a Muslim country, failed in their bids for asylum when a Dutch court said they had not proved their sexuality.
"EU states including the UK have been criticised for their handling of gay asylum requests.
"The European Court of Justice (ECJ) says they must respect human dignity.
"Its rulings apply to all EU member states."
More: http://www.bbc.com/news/30290532
[fruitful_sep]
Update: There are ten lesbian women in hiding who have been hiding for two months waiting for the funds to be able to move them out of Uganda.  Please support the work of Friends New Underground Railroad – DONATE!