Appeal: Another Special Limited Offer from Alec Clayton, Author of "The Wives of Marty Winters"
Today Friends New Underground Railroad has a new waiting list of at least 30 passengers and no money to give the conductors to support their move. At $55 each person that will come to $1650.00. And  FNUR is currently operating with a debt of $2,033.14 – a no interest loan which needs to be repaid. This happened because we have had some emergency situations of passengers that needed to flee quickly.
Given this situation and the importance of this project, Alec Clayton, husband of FNUR co-manager Gabi Clayton, was inspired by Talcott Broadhead's offer of their wonderful book Meet Polkadot and Alec wrote:
"It is my pleasure to offer up to 25, signed, 1st edition trade paperback copies of my novel The Wives of Marty Winters for donors who wish to make a donation in the amount of $20 or more to Friends New Underground Railroad."
About The Wives of Marty Winters by Alec Clayton: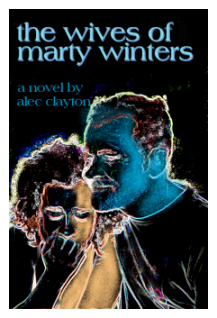 Gay rights activist Selena Winters is shot in the head while giving a speech at the Seattle Pride celebration. She is rushed to the hospital where a blood clot is removed from her brain. She slips into a coma. Selena's husband Marty and family members gather to wait and see if she will ever regain consciousness.
Family conversations lead back to old conflicts and memories of Marty's first wife, Maria in the 1960's. Maria has two steps up on the sexual revolution, and she figures what Marty doesn't know about her other boyfriend won't hurt him. Their marriage comes to a suddenly end when she leaves him with no hint of where she may be. Marty's obsession with finding Maria leads him to another woman, one in a religious commune who goes by the name of Marigold but whose real name is Selena. He marries Selena and takes her back home, and they build what seems to be a happy and normal life …
…until their son tells them he is gay and until Marty's old friend Chuck, an embittered Vietnam vet, comes back into his life, until they run into trouble with a neo-Nazi group known as The Nation, and finally until Maria returns.
Book reviewer Amos Lassen wrote:
"Clayton knows how to tell a story and his descriptions gives us mental pictures of where everything is happening. He also goes where other writers dare not go and his "in your face" candid writing and wonderful characters that are not afraid to say what they think make reading fun. There is something about subtle wit and humor that is very hard to write but Clayton does it with style. I also love the reality of what he writes and any of us who have gotten through high school and college in the 60's being somewhat different will feel right at home here (not to mention at Gay Pride celebrations).
"This is the story of Marty Winters and how he 'maneuvered' through life from the protesting 60's until the present and it is both an emotional and an intellectual journey. If we look back over those years, we see an America of unrest—a period when we not only had something to protest but were not afraid to do so. The period saw the beginnings of the feminist and gay rights movements and when we look at them today, it is interesting to see how far they have come."
Please be sure to leave a note on PayPal, with your donation indicating that you wish to receive a copy of The Wives of Marty Winters as a token of our gratitude for your support and include your mailing address. If you are sending a check, please contact us to let us know so we will include that in the count of the books.
To order, use PayPal here: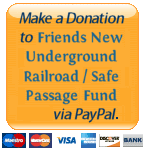 If donating by check, see the information on our Donate! page.
Note: This offer is for 1 copy per donor and for USA addresses only. If you would like to purchase additional copies you can do so at local bookstores (they may need to order it for you) and at amazon.com
Thank you!